Description
BROACH CUTTER, TWISTER BIT 3/4″ SHANK
Black – 7/8″ titanium aluminum nitrate coated Twister™ annular (hollow) drill bits by Trak-Star. Hi-speed, premium steel.
Trak-Star Twister Bits™  Black coated M42 HSS Twister Black Bits are resharpenable, made in the USA and feature a Titanium Aluminum Nitride coating for extended tool life when cutting rail (up to 400 BHN).
The unique annular (hollow) design and thicker cutter wall offers extended tool life and extra durability. Twister Bits feature the quarter –turn style mounting for quick and easy installation with no tools required. When used with a Trak-Star Rail Drill, installation is simple; insert the bit into the arbor, and give it a turn.
​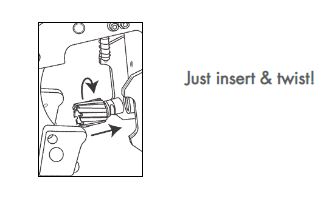 Twister Bit 3/4″ shank can also be used with similar rail drilling systems with a 3/4″ arbor bore. The shank of the bit features a flat that easily adapts to the set-screw style mounting, offering a secure installation, and allowing Trak-Star cutting technology to be used in multiple systems.
Call or email RRTools today for your top railway industry tools!